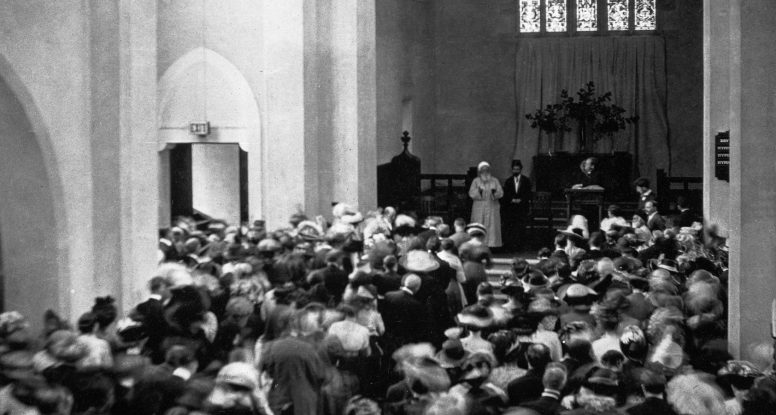 The following article, authored by Matthew Brand, is from Baha'i Blog. Photo: 'Abdu'l-Bahá addressing a large gathering at the Plymouth Congregational Church, Chicago, Illinois, 5 May 1912 © Bahá'í International Community
On April 11, 1912 in New York City, Abdu'l-Baha commenced 239 unforgettable days traversing the North American continent with this warm greeting: "How are you? Welcome! Welcome!" How typical it was of His generosity of spirit that He should be welcoming His devotees as His own guests!
After arriving today, although weary with travel, I had the utmost longing and yearning to see you and could not resist this meeting. Now that I have met you, all my weariness has vanished, for your meeting is the cause of spiritual happiness.1

This long voyage will prove how great is my love for you. There were many troubles and vicissitudes, but, in the thought of meeting you, all these things vanished and were forgotten.2
Abdu'l-Baha's loving words of encouragement and guidance continue to ring out more than a century later, inviting readers today to follow in His footsteps through the pages of The Promulgation of Universal Peace, the indispensable collection of talks and discourses He gave during His North American sojourn.
Read More

›