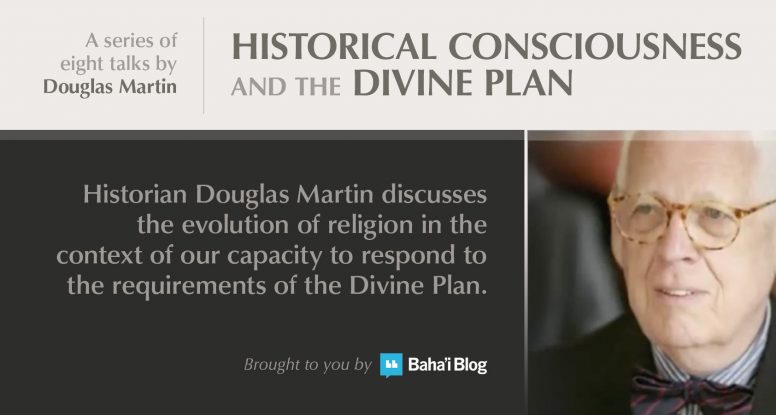 The following content is from Baha'i Blog.
---
IN THIS SERIES OF EIGHT TALKS, historian Douglas Martin discusses the evolution of religion in the context of our capacity to respond to the requirements of the Divine Plan.
Douglas Martin was born in 1927 in Ontario, Canada. He held a Bachelor's degree in business administration from the University of Western Ontario and a Master's degree in history from the University of Waterloo, Ontario.
He was a member of the National Spiritual Assembly of the Baha'is of Canada from 1960-85, serving as its general secretary from 1965-85. From 1985-93 he was director-general of the Baha'i International Community's Office of Public Information at the Baha'i World Centre in Haifa.
Mr. Douglas Martin was also a former member of the Universal House of Justice, the governing body of the Baha'i International Community (for more information, please visit: universalhouseofjustice.bahai.org).
Mr. Martin passed away on 28 September 2020 in Toronto, Canada. You can read a tribute to him by the Universal House of Justice on the Baha'i World News Service: news.bahai.org/story/1455/
Read More

›