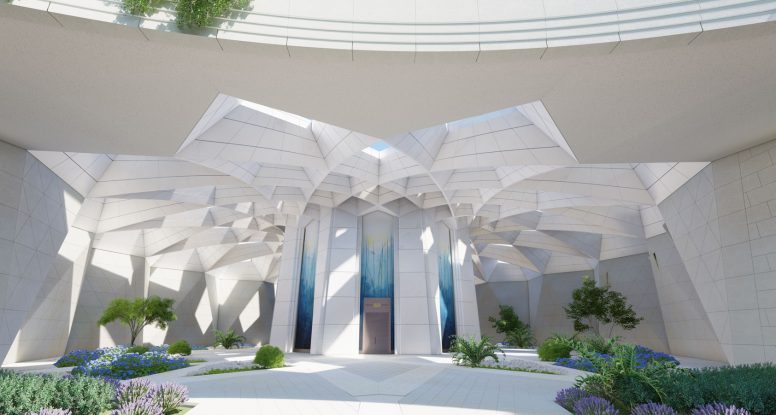 A Year of Remembering 'Abdu'l-Bahá
The following article is from bahai.us. Image: Graphic rendering of the Shrine of 'Abdu'l-Bahá, Copyright © Bahá'í International Community
---
Ridvan 178-179 BE (April 20, 2021 to 2022) is the Centenary year of remembering 'Abdu'l-Bahá, a year described by the Universal House of Justice as one of "profound reflection on the life of 'Abdu'l-Bahá and the strength of the Covenant of which He was the Centre, as the community prepares to commemorate the centenary of His Ascension".

Life of 'Abdu'l‑Baha
Through stories of the life of 'Abdu'l-Bahá, a careful study of His actions and frequent meditation on His Talks and Writings we can better understand the transformative power of the Revelation of Bahá'u'lláh. 'Abdu'l-Bahá affirmed time and again that He was a "herald of peace and reconciliation", "an advocate of the oneness of humanity", and an agent calling humanity to the "Kingdom of God". He was the Embodiment of what a Bahá'í (follower of His Father's teachings) should be, serving as a model for all of humanity.
Read daily stories at the Bahai.us website
(When you get to the page, scroll down to see a new post every day at 6 AM CDT)
The Covenant
The Covenant is an answer to the question of religious succession that has been critical to all Faiths. Through 'Abdu'l-Bahá, as Center of the Covenant, Bahá'u'lláh diffused His message of hope and universal peace to every corner of the world. This Covenant was the instrument that ensured the unity of the Bahá'í community and preserved the integrity of Bahá'u'lláh's teachings. Without 'Abdu'l-Bahá as its Centre, the enormous creative power of Baha'u'llah's Revelation could not have been transmitted to humanity, nor its significance fully comprehended.
Read more about Bahá'u'lláh and His Covenant
Year of Action
This momentous year will be celebrated by individuals and communities all over the world. Many communities will not passively observe this anniversary but use it as a period to galvanize the ongoing efforts of community building already underway throughout the World. 'Abdu'l-Bahá was the chief promoter of unity, the fundamental principle of the teachings of Bahá'u'lláh. Bahá'ís and their friends continue to follow the pattern of service He exemplified as the Faith's spirit and the embodiment of His Father's Teachings. Bahá'í community activities—prayer gatherings, study groups, activities for children and teens—are open to all and take place in homes and community centers across the United States.