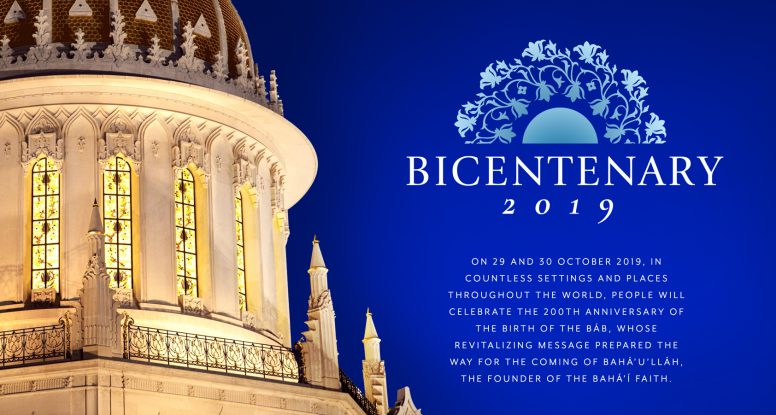 The following article is from The Bahá'í World News Service.
---
September 5, 2019 from the BAHA'I WORLD CENTRE — A new international website for the 200th anniversary of the birth of the Bab was launched today.
The website will unfold in stages over the next eight weeks. Currently featuring artistic endeavors created for the occasion, and articles on the lives and teachings of the Bab and Baha'u'llah, the site will expand dynamically over time. A special letter from the Universal House of Justice about the historic anniversary will be published. Dawn of the Light, a feature film commissioned for this upcoming bicentenary, will also be released by the end of this month. The website is available in 10 languages—Arabic, Chinese, English, French, Hindi, Persian, Portuguese, Russian, Spanish, and Swahili.
Read More

›