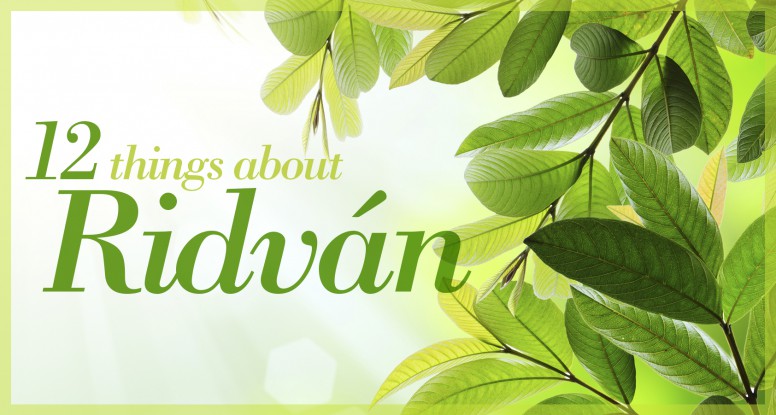 (The following article is from bahaiblog.net)
As we join Baha'is around the world in celebrating the 12 day festival of Ridvan, we thought it would be great to share 12 things you should know about these special days which signify the 12 days Baha'u'llah spent in the Garden of Ridvan in Baghdad, so let's begin!
1. The Word
Ridvan literally translates to "paradise" in the Arabic language and can be used as such in Baha'i Holy Writings to describe a place or station of spiritual beauty and significance. In phrases such as the "Ridvan of the divine Presence" or the "Ridvan of resplendent glory", we understand Ridvan to be synonymous with the word Paradise.
2.The Festival
Ridvan in common Baha'i speak refers most often to the Festival of Ridvan – a 12-day yearly festival held from April 21st to May 2nd to commemorate the 12 days Baha'u'llah spent in the Garden of Ridvan in Baghdad in 1863, during which time He declared His Prophetic Mission to His followers and announced His station as the Promised One of all religions. Ridvan, together with the Declaration of the Bab, are designated by Baha'u'llah as "the two Most Great Festivals" and are attributed according significance in the Baha'i calendar and celebrated as such in the Baha'i world. The 1st, 9th and 12th days of Ridvan are considered Holy Days, on which work should be suspended.
Read More

›