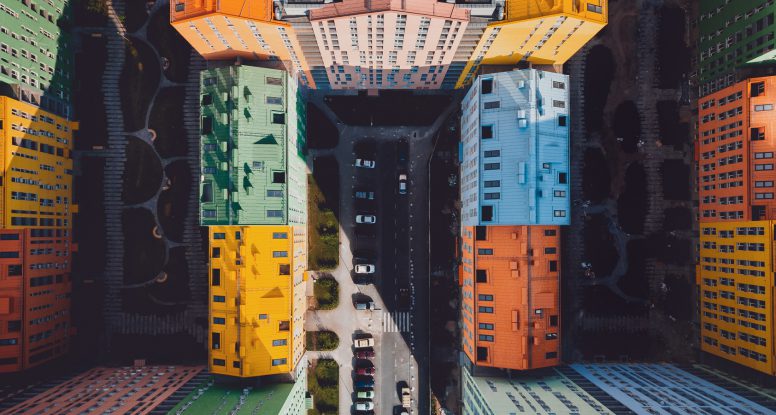 The following is from bahaiworld.bahai.org. Content ©2020 Bahá'í International Community. Photo by Ivan Bandura
BY JUNE MANNING THOMAS
---
A few portions of this paper were previously published by the author in "Race, Place, and Clusters: Current Visions and Possible Strategies," The Journal of Bahá'í Studies 27, no. 3 (2017): 85-124.
* * *
Lack of unity among people of various races, ethnicities, and classes is a major problem for human society. Many nations face such disunity, which can cause social conflict, lack of empathy for "others," discrimination, and exploitation. Bahá'ís think of such problems as symptoms; the illness is absence of the unity of the human race. One subset of the unity that is necessary is racial unity. As the term is used here, racial unity focuses on unity among various racial and ethnic groups.
Eliminating individual prejudice is a necessary, but insufficient, part of promoting racial unity. Human beings have embedded racial disunity within geographic space, where it is hard to change and is reinforced by political, economic, and social boundaries. Thus, individual people may believe themselves free of racial prejudice, but they may face no or weak testing of this belief if they are isolated in geographic circumstances that solidify racial disunity. Spatial geography can reinforce systemic racial discrimination.
This is a difficult problem, but throughout its history the Bahá'í Faith has always championed racial unity, even in difficult circumstances. Direct guidance from the Head of the Faith, in each period of Bahá'í history, has consistently counseled the Bahá'ís to abandon prejudice against different races, religions, ethnicities, and nationalities. In addition, the Bahá'í community has purposefully aimed to increase diversity within its own religious community by inviting people of diverse races, ethnicities, and nationalities into its ranks. The approach that the worldwide Bahá'í community now uses builds on these historic principles and strategies, while extending beyond them to offer lasting social transformation for all people in a community. It offers the world a process that can help promote racial unity, even in situations of geographic disunity. Considering how to accomplish this requires strategic thinking.
Read More

›