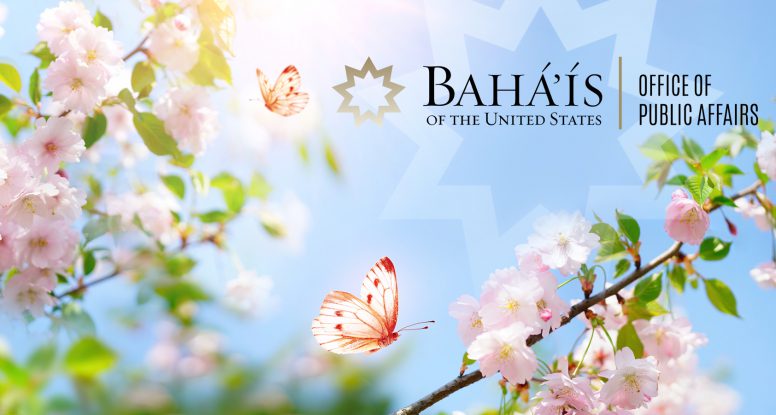 The following content is from the website of The U.S. Baha'i Office of Public Affairs. © 2020 National Spiritual Assembly of the Bahá'ís of the United States
---
FORMED IN 1985 and operating under the auspices of the National Spiritual Assembly of the Baha'is of the United States to represent the American Baha'i community on the national stage, the U.S. Baha'i Office of Public Affairs hopes to help evolve America further in the direction of unity and justice by contributing to some of the most urgent and timely discourses of society.
The vision of this institution is articulated on its website:
Society is built on ideas.

Sets of ideas, or discourses, help shape our institutions and communities, and even our individual minds. Although intangible, the discourses of society wield a powerful influence on how society conceives of itself: its strengths, its challenges, and the range and scope of its potential progress.

Our Office contributes to these discourses based on the principles of the Baha'i Faith, drawing from the collective experience of the American Baha'i community to apply these principles in action. These principles include the oneness of humanity, the essential harmony of scientific and religious truth, the need to eliminate the extremes of wealth and poverty, and the need to abolish all forms of prejudice.

Our work leads us into close collaboration with like-minded individuals and groups. With them, we hope to recast the national conversation around urgent social issues, discovering new ways of engaging with them that propel America to greater heights of unity and justice.
Read More

›