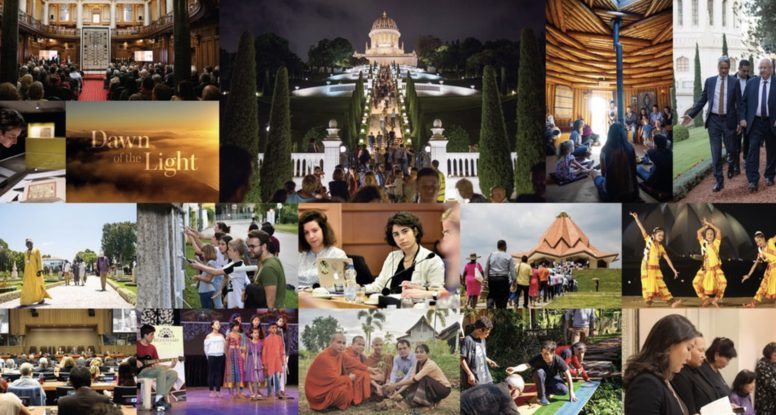 The following article is from The Bahá'í World News Service. Photo copyright © Bahá'í World News Service
---
December 31, 2019
The Baha'i World News Service, reflecting on 2019, provides a brief overview of stories in the past year about developments in the global Baha'i community and a glimpse of the extraordinary worldwide celebrations that took place in honor of the second historic bicentenary.
200th anniversary of the birth of the Bab
October 2019 marked the 200th anniversary of the birth of the Báb, as the forerunner and herald of the Baha'i Faith, whose dramatic ministry paved the way for the appearance of Baha'u'llah. The bicentenary was celebrated worldwide at every level, from the grassroots to the international.
In villages and neighborhoods across the globe, bicentenary preparations began months in advance, prompting an unprecedented intensification of community building activities and an outpouring of artistic works to mark the occasion, reflect on its significance, and recall the momentous life of the Bab. In the lead-up to the anniversary, the News Service reported on these preparations and celebrations in each continent: Africa, the Americas, Asia, Australasia, and Europe. Based on what had been learned in 2017, the celebrations were much more broadly based on this occasion at the grassroots of society.
Read More

›