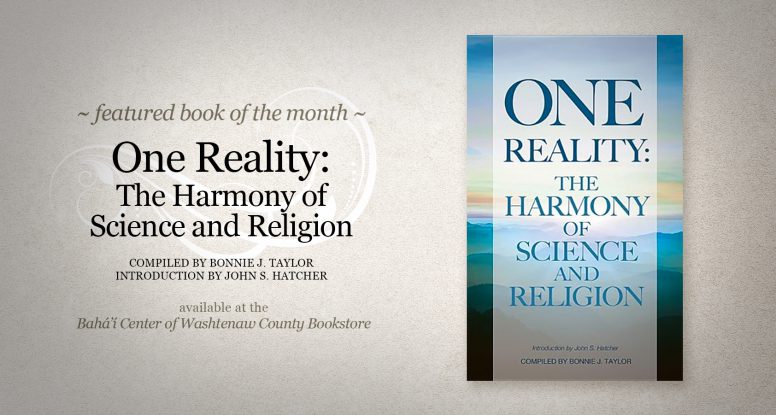 Compiled by Bonnie J. Taylor
Introduction by John S. Hatcher
One Reality is a compilation of sacred Baha'i writings on the topic of the unity of science and religion as expressed in the Baha'i faith. The introduction by John S. Hatcher provides context for exploring the writings that follow in the body of the book. Ms. Taylor has arranged the chapters in an order that emphasizes developmental and logical progression in understanding the concepts presented, and the chapters are also sub-divided at times to emphasize individual ideas. The reader is presented with sequential passages that build understanding of the Baha'i perspective, and open understanding of both the concept of unity and the ways we can understand the world around us. Helpful for both personal deepening and understanding for teaching, this book is a valuable addition to any Baha'i bookshelf.
Read More

›