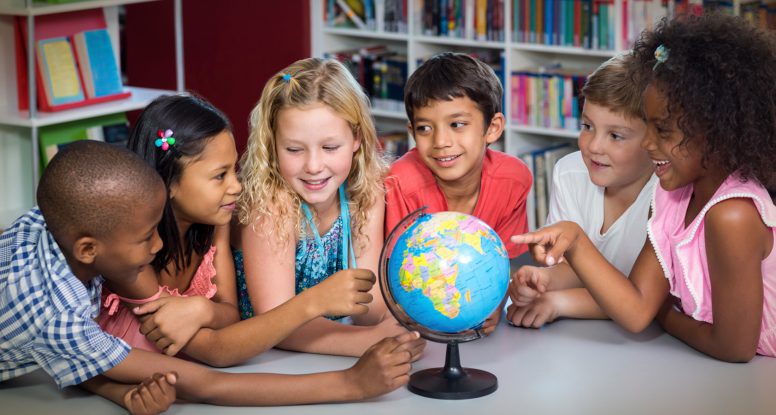 What Bahá'ís Believe: Love and Knowledge
The following article is from bahai.org.
---
---
Spiritual qualities flourish as love and knowledge grow within our minds and hearts. In this process, we become better and better able to discern between that which is conducive to loftiness and that which leads to abasement, and we advance in our understanding of the physical universe, the human being, society, and the life of the spirit. Love grows with knowledge and true understanding is enhanced by love.
Say: From My laws the sweet-smelling savor of My garment can be smelled, and by their aid the standards of Victory will be planted upon the highest peaks. The Tongue of My power hath, from the heaven of My omnipotent glory, addressed to My creation these words: "Observe My commandments, for the love of My beauty." Happy is the lover that hath inhaled the divine fragrance of his Best-Beloved from these words, laden with the perfume of a grace which no tongue can describe.
Bahá'u'lláh, The Kitáb-i-Aqdas
Having created the world and all that liveth and moveth therein, He, through the direct operation of His unconstrained and sovereign Will, chose to confer upon man the unique distinction and capacity to know Him and to love Him—a capacity that must needs be regarded as the generating impulse and the primary purpose underlying the whole of creation…
Gleanings from the Writings of Bahá'u'lláh, p. XXVII
Arts, crafts and sciences uplift the world of being, and are conducive to its exaltation. Knowledge is as wings to man's life, and a ladder for his ascent. Its acquisition is incumbent upon everyone…In truth, knowledge is a veritable treasure for man, and a source of glory, of bounty, of joy, of exaltation, of cheer and gladness unto him. Happy the man that cleaveth unto it, and woe betide the heedless.
Bahá'u'lláh, Epistle to the Son of the Wolf
In the world of existence there is indeed no greater power than the power of love. When the heart of man is aglow with the flame of love, he is ready to sacrifice all—even his life.
'Abdu'l-Bahá, Paris Talks
God has given us eyes, that we may look about us at the world, and lay hold of whatsoever will further civilization and the arts of living. He has given us ears, that we may hear and profit by the wisdom of scholars and philosophers and arise to promote and practice it. Senses and faculties have been bestowed upon us, to be devoted to the service of the general good; so that we, distinguished above all other forms of life for perceptiveness and reason, should labor at all times and along all lines, whether the occasion be great or small, ordinary or extraordinary, until all mankind are safely gathered into the impregnable stronghold of knowledge. We should continually be establishing new bases for human happiness and creating and promoting new instrumentalities toward this end. How excellent, how honorable is man if he arises to fulfill his responsibilities; how wretched and contemptible, if he shuts his eyes to the welfare of society and wastes his precious life in pursuing his own selfish interests and personal advantages.
'Abdu'l-Bahá, The Secret of Divine Civilization
When we observe the phenomena of the universe, we realize that the axis around which life revolves is love, while the axis around which death and destruction revolve is animosity and hatred…The proof is clear that in all degrees and kingdoms unity and agreement, love and fellowship are the cause of life, whereas dissension, animosity and separation are ever conducive to death. Therefore, we must strive with life and soul in order that day by day unity and agreement may be increased among mankind and that love and affinity may become more resplendently glorious and manifest.
'Abdu'l-Bahá, The Promulgation of Universal Peace
---
---
Visit the Bahai.org site for more information on What Bahá'ís Believe.