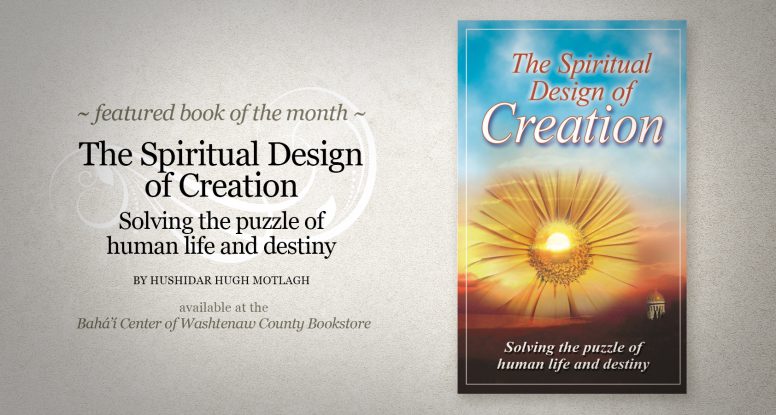 The Spiritual Design of Creation
The Spiritual Design of Creation: Solving the puzzle of human life and destiny
By Hushidar Hugh Motlagh
In its pages, the author presents his case for understanding the creation and process of our world as a spiritual enterprise. He makes his case with successive chapters employing information from a wide variety of fields of study, including branches of science such as biology, chemistry and physics, mathematics, medical specialties including neurology and physiology, and the humanities and social sciences.
The subject is approached with serious intent, but the author is not afraid to make use of humor at times to add interest and understanding. He writes in an informal tone, and the book unfolds as if it were a conversation. The text is sprinkled liberally with quotations from diverse sources including the Baha'i Writings, the Bible, other religious writings, as well as secular authors from Albert Einstein to Will Rogers and others. There are also many anecdotes and personal stories from a range of sources.
From the book:
You have now seen the pattern—the main features of the design of reality. You have looked with the Designer's eyes. Suppose you were the puzzle-maker. Which pieces would you take away? What would you add? How would you make the puzzle more exciting and more perfect? Test your powers of imagination. If you cannot improve the design, then be pleased with the plan of your destiny. Flow with life like a fresh and fragrant flower on a fast-flowing river. Whenever you can, reduce the pollution in the river. Make it purer and fresher, but do not try to swim against the currents. (p. 226-227)
Find this book at our Bahá'í Center bookstore.