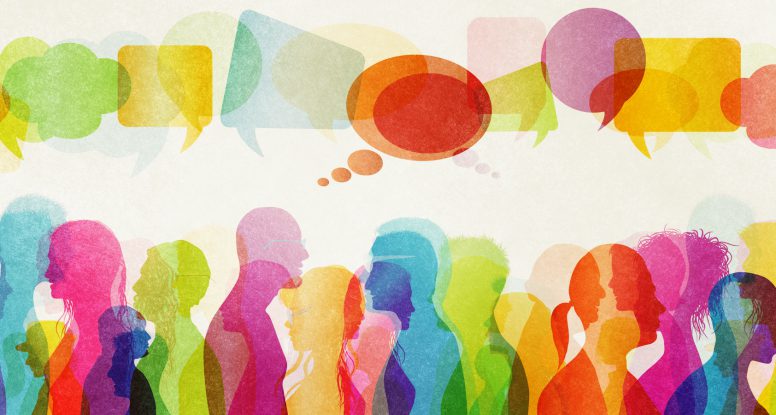 This month we are featuring a series of articles from The Bahá'í World News Service (BWNS) – the official news source of the worldwide Bahá'í community.
---
Representatives of a number of national Baha'i communities recently gathered at the Baha'i World Centre to reflect on the past several years of experience learning about participation in the discourses of society. The Baha'i World News Service took the opportunity to interview groups of representatives about the experiences and insights they have gained in this area of endeavor.
---
2 December 2018

BAHA'I WORLD CENTRE — In recent years, national Baha'i institutions and regional agencies have been systematically participating in the discourses of society, such as migration and integration, social cohesion, race unity, the role of religion in society, and climate change, to name a few.
The phrase "participation in the discourses of society" is being used more and more to describe the involvement of the Baha'i community in the broad conversations focused on social betterment.
Discourses take place at different levels. Individuals can contribute to discourses in their professions or fields of study. Many individuals and communities are drawn into discourses on issues vital to their neighborhoods and villages. Non-governmental organizations inspired by the Baha'i teachings—for example, in the area of social and economic development—contribute to discourses related to their efforts. The Baha'i community's formal involvement in discourses related to the well-being and progress of society is facilitated at the national and international levels by offices of external affairs and the Baha'i International Community, respectively.
Read More

›