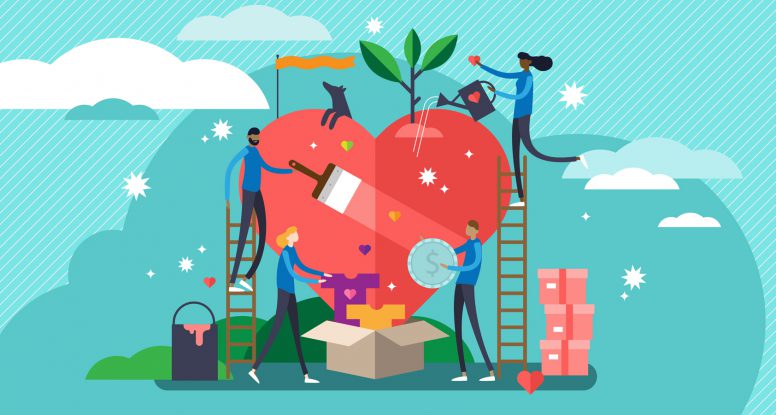 The following article is from bahai.org.
"To give and to be generous are attributes of Mine," wrote Bahá'u'lláh, "well is it with him that adorneth himself with My virtues."1
Just as a candle's purpose is to provide light, the human soul was created to give generously. We fulfil our highest purpose in a life of service, in which we offer our time, energy, knowledge, and financial resources. "[Y]e must give forth goodly and wondrous fruits, that ye yourselves and others may profit therefrom."2
'Abdu'l-Bahá has written, "…the honor and distinction of the individual consist in this, that he among all the world's multitudes should become a source of social good."3 Of course, striving to serve humanity is full of challenges, and pursuing such a life of service implies that one must at times be willing to accept some hardship. Yet to sacrifice in this way is not a cause of sorrow; rather it is a bearer of joy—it involves accepting a degree of discomfort for the wellbeing and happiness of others, renouncing that which is lower for that which is higher. As 'Abdu'l-Bahá has stated, "dying to the self" enables "the radiance of the living God" to "shine forth".
Read More

›