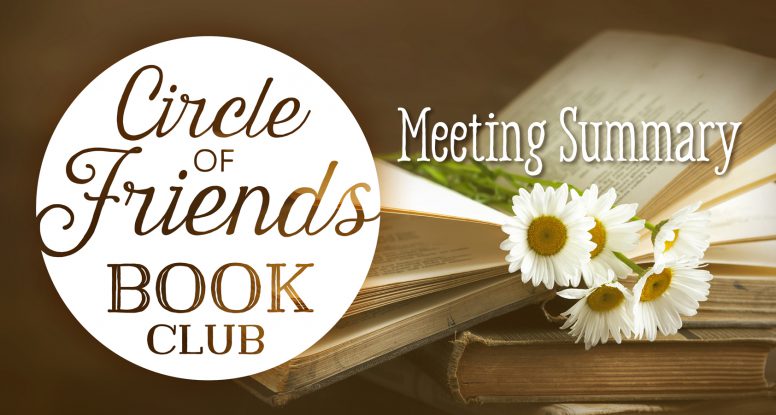 Circle of Friends Book Club meeting summary for June 2019
June 12, 2019
June's meeting was a discussion of the book Becoming by Michelle Obama. Most members were able to finish the book, but a couple came to hear about it in advance of reading it. Response to the book was overwhelmingly positive. Readers felt that Ms. Obama was a good writer, portraying events clearly as seen through her eyes, with power, honesty, and grace. They felt the book was easy to read and well worth the time.

Members also discussed the content of the book, including events both prior to and during the Obama presidency, the relationships Michelle developed and her descriptions of people and events. Her writing made her appear relatable, and she also seemed humble and "regular" despite the extraordinary events she described. A member brought up the comparison with Eleanor Roosevelt that has been cited; this appeared appropriate to those who read the book, both in how influential and accomplished both women were, and in their actions opposed to racism. The book also discussed Ms. Obama's initiatives around women's issues, nutrition (especially for children), education for girls, and support for military families. Family relationships figured prominently in the book, describing how she and Barack helped each other to grow. But their children, parents, and siblings were all featured, and the importance of family to Ms. Obama was evident throughout.
Members recommend Becoming by Michelle Obama unreservedly.