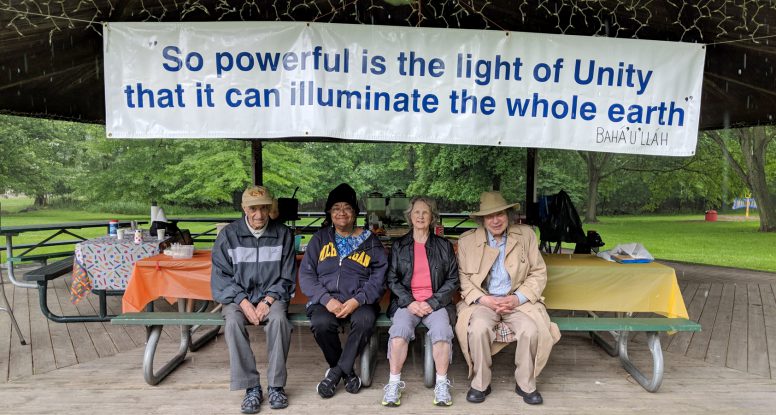 Spirit prevailed at the Race Unity Day picnic in Chelsea
A small group of stalwart friends met to celebrate Race Unity Day in Chelsea on Saturday, June 9th, 2018. A lovely selection of potluck offerings was laid out under the shelter at Pierce Park on Main Street. The rain didn't discourage the joyful, loving gathering. A local person, attracted by newspaper announcements, came to share in the event. The beauty and peace of the park added to the warmth of the afternoon. As a bonus, our 10 foot long banner reading "So powerful is the light of unity that it can illuminate the whole earth… – Baha'u'llah" was visible from Main Street.
It was really a nice afternoon and so nice to have a friend come because she's dedicated to racial justice!