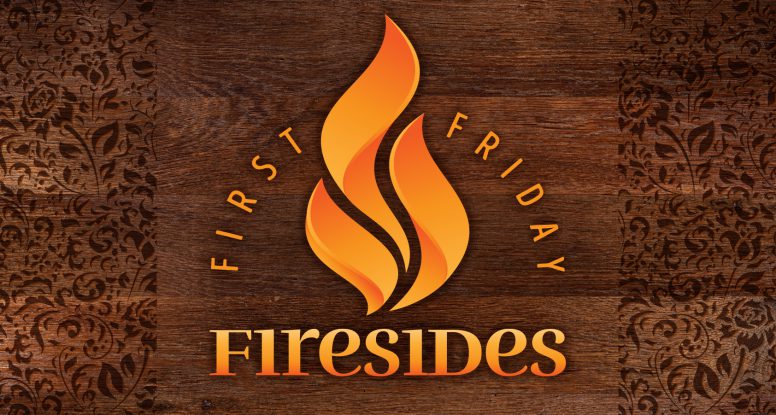 First Friday Fireside
Join us at the next First Friday Fireside!
Bahá'í Basics: Principles & Practices
Readings and Open Discussion
~~~~~~~~~~~
Friday, March 1st 2019 at
The Bahá'í Center of Washtenaw County 5550 Morgan Road, Ypsilanti

Doors open at 7pm  |  Program begins at 7:30
"The fundamental purpose animating the Faith of God and His Religion is
to safeguard the interests and promote the unity of the human race…"

~ Baha'u'llah
The basic teachings of the Bahá'í Faith include: one loving creator God, the oneness of humanity, the oneness of religion, elimination of prejudice, equality of women and men, universal education harmony of science and religion, independent investigation of truth, individual transformation and cultural maturation, a spiritual approach to solving economic problems, working towards universal peace.
Join us to learn more about the Bahá'í Faith and discuss its writings and teachings.
Refreshments will be served.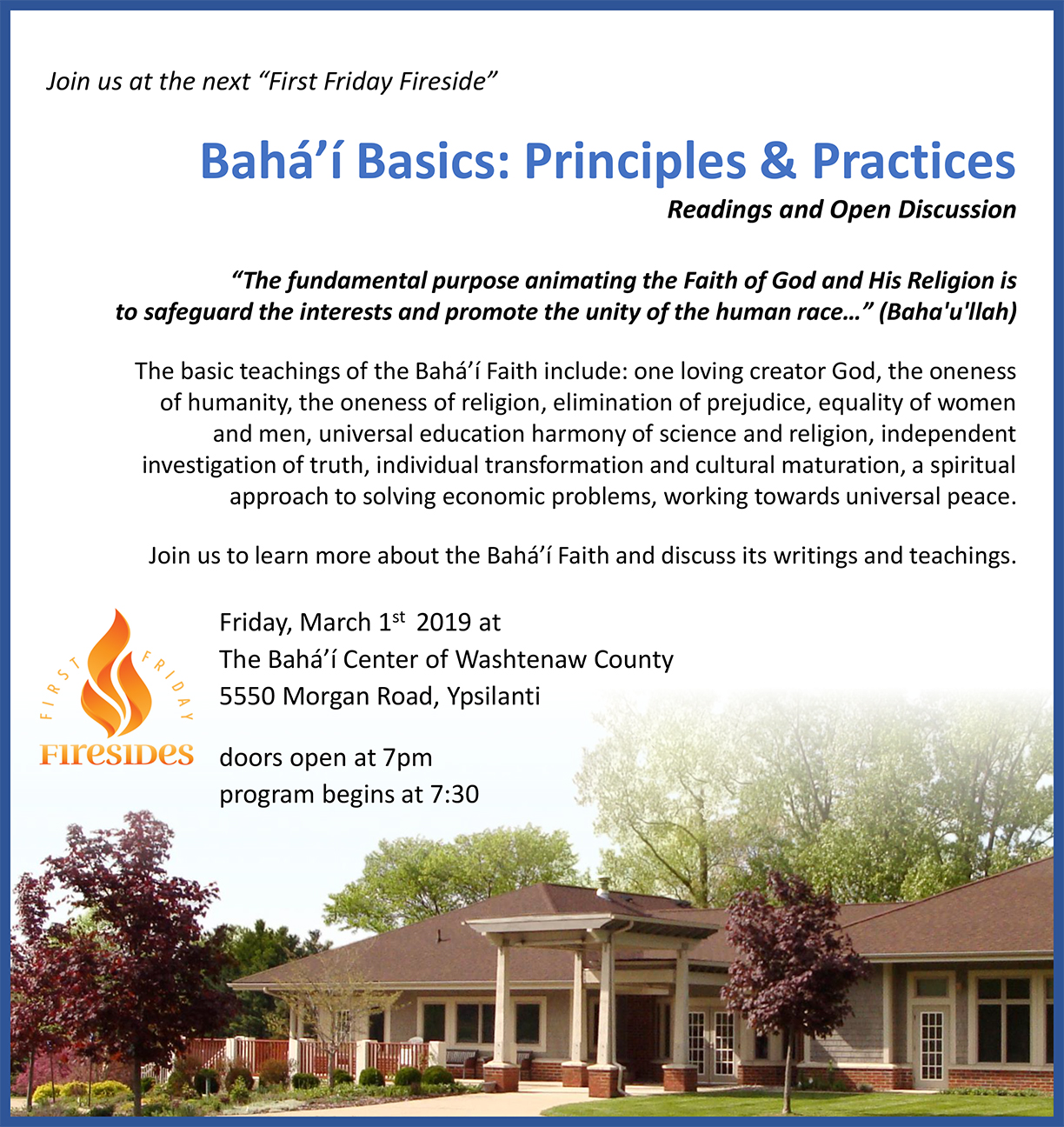 Firesides are informal presentations and discussions about religion, society and the Bahá'í Faith.