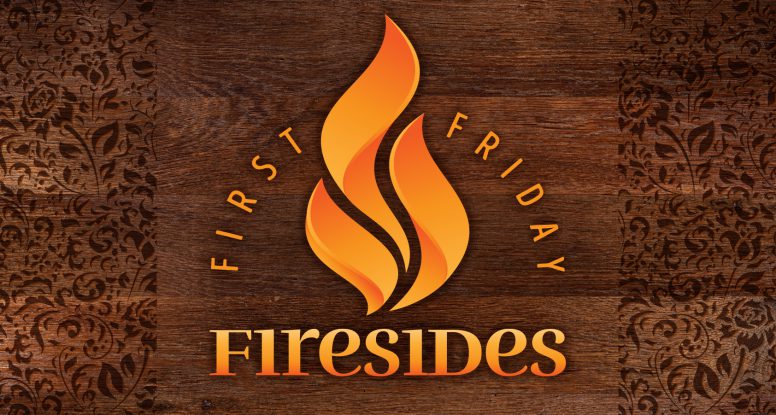 First Friday Fireside: Prayer, Meditation & Devotional Life
Prayer, Meditation & Devotional Life
A Bahá'í's Perspective, presented by Rhonda Palmer
Join us as Rhonda Palmer guides us through exploration of Prayer, Meditation and the Devotional life. What does prayer mean to you? How do the Bahá'í Writings present the devotional life? What role can meditation play? Rhonda offers one Bahá'í's understanding and invites conversation, investigation and individual perspectives.
Friday, May 3rd 2019 at the Bahá'í Center of Washtenaw County 5550 Morgan Road, Ypsilanti
Doors open at 7pm program, begins at 7:30.
Refreshments will be served.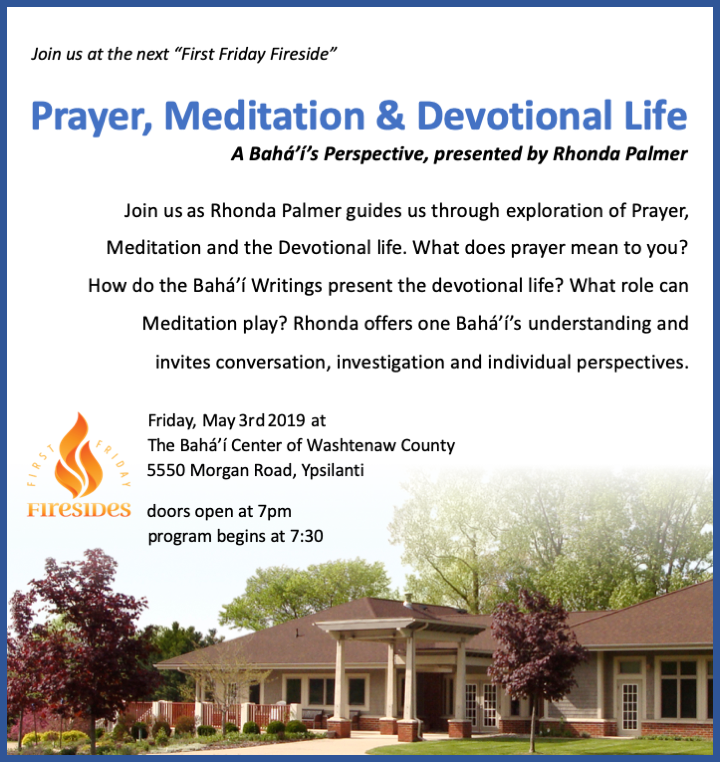 Firesides are informal presentations and discussions about religion, society and the Bahá'í Faith.