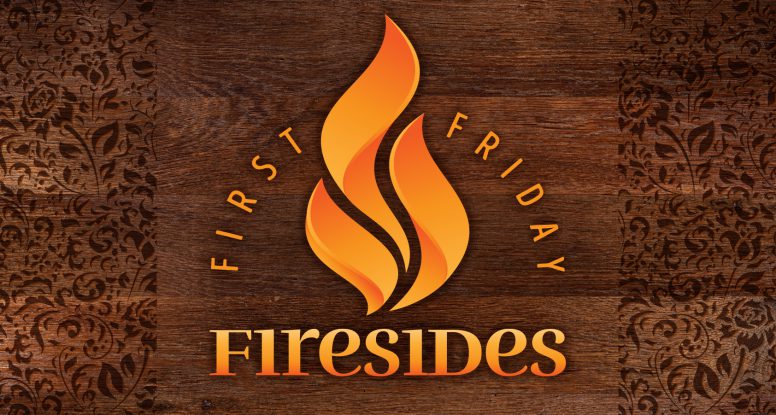 First Friday Fireside: The Problem of Evil
The Problem of Evil
~~ One Baha'i's Perspective, presented by Sean Hensley ~~
Why is there evil? Why do bad things happen to good people?
How can a good and loving God allow pain and suffering to exist?
Are there different ways to approach pain and suffering?
What role does free will play in our own suffering and the suffering of others?
Join us to discuss these and other aspects of "The Problem of Evil."
Friday, April 5th 2019
at the Bahá'í Center of Washtenaw County 5550 Morgan Road, Ypsilanti
doors open at 7pm program begins at 7:30
Refreshments will be served.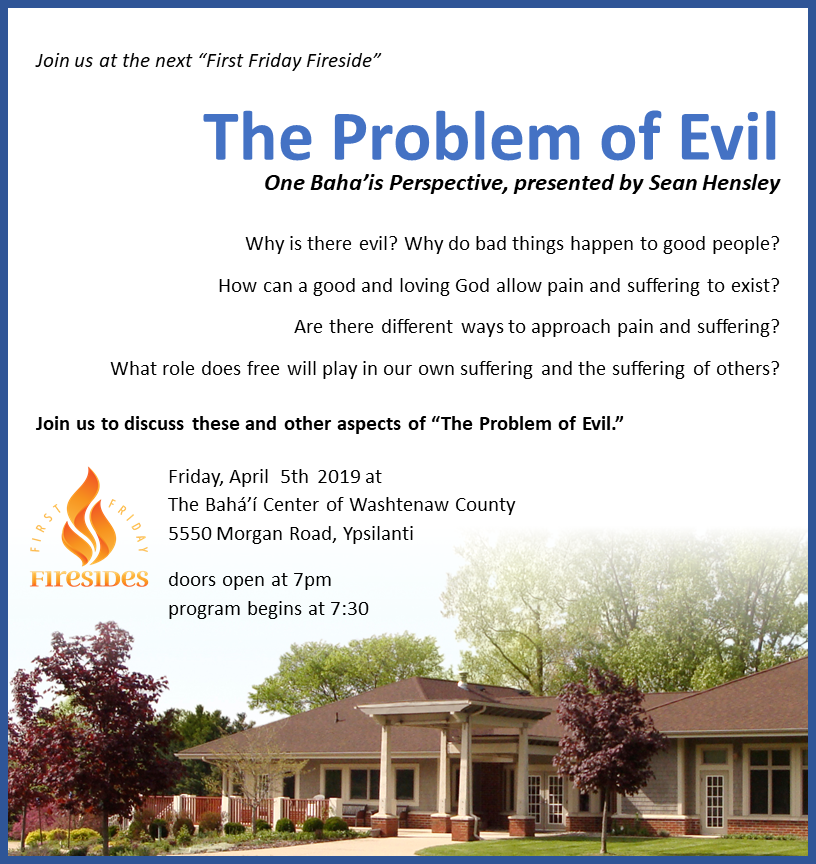 Firesides are informal presentations and discussions about religion, society and the Bahá'í Faith.