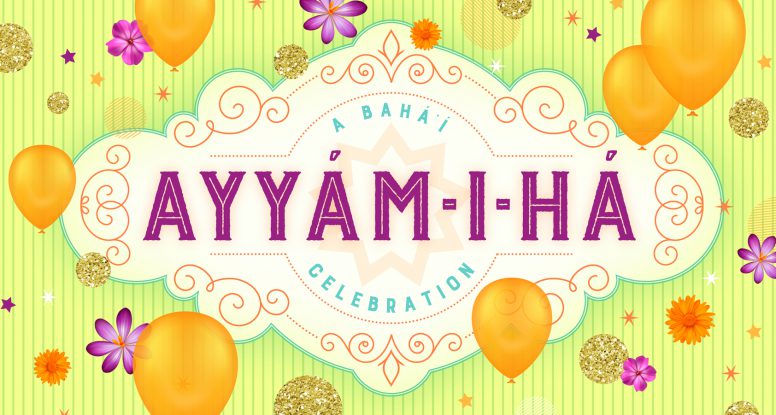 A Bahá'í Ayyám-i-Há Celebration
When:
February 29, 2020 @ 5:00 pm – 8:00 pm
2020-02-29T17:00:00-05:00
2020-02-29T20:00:00-05:00
Where:
Bahá'í Center of Washtenaw County
5550 Morgan Rd
Ypsilanti, MI 48197
USA

You're invited to an Ayyám-i-Há Celebration with pizza dinner, socializing and entertainment!
Please invite and bring your friends and family as well.
Short program and games, including a Bahá'í Jeopardy game for kids and adults of all ages: 5-6pm
Pizza dinner: 6-7pm
Entertainment, socialization and cleanup: 7-8pm
End of program at 8pm
The 2020 Ayyám-i-Há Celebration is lovingly sponsored by the Bahá'is of Pittsfield Township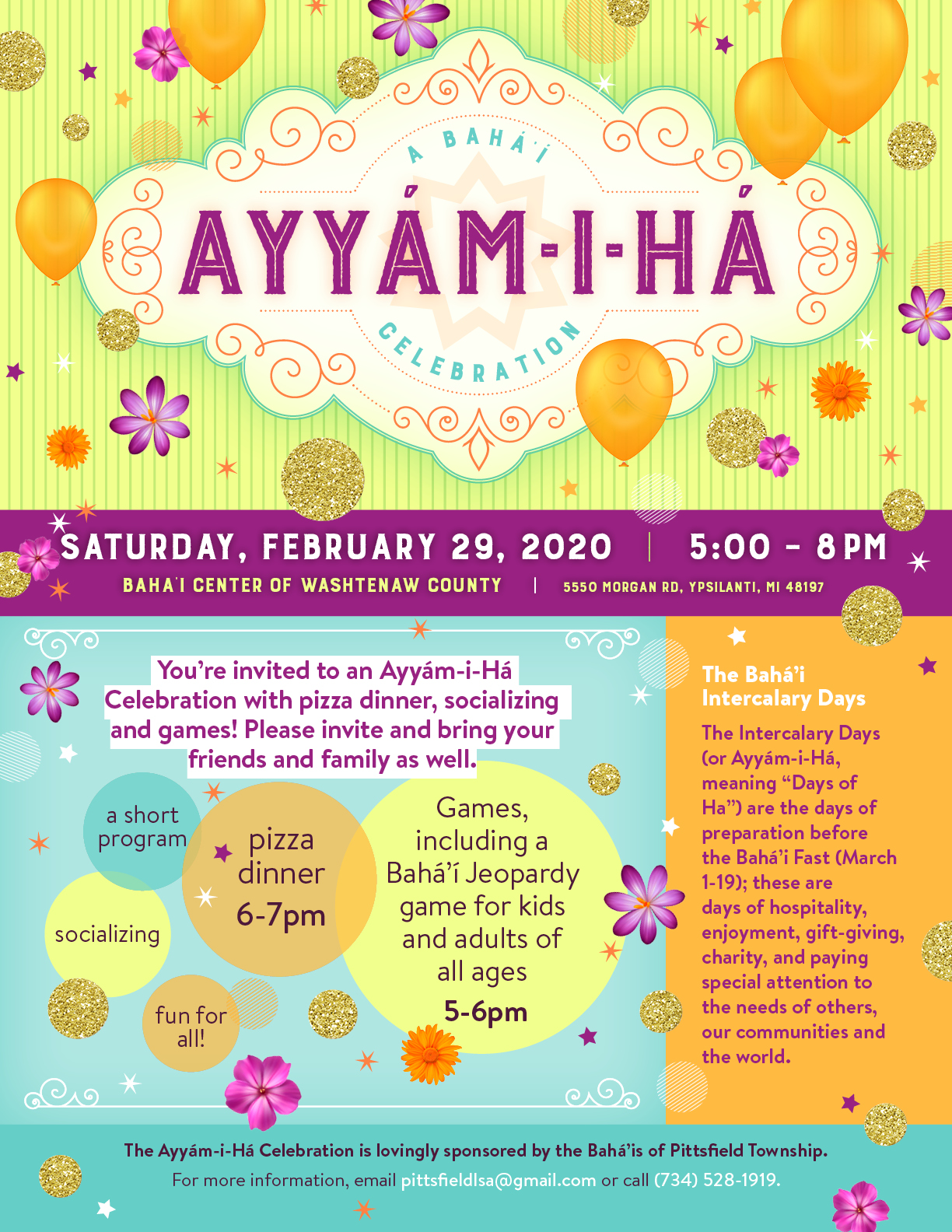 To download a PDF version of the flyer, click here.
*****************************************
The Bahá'i Intercalary Days
The Intercalary Days (or Ayyám-i-Há, meaning "Days of Ha") are the days of preparation before the Bahá'i Fast (March 1-19); these are days of hospitality, enjoyment, gift-giving, charity, and paying special attention to the needs of others, our communities and the world.
About the Days of Ha:
A delightful, happy time of the year during which we demonstrate how we love, cherish and care for all of humanity, how we strive every day to know and to love God and therefore, love life itself.
Learn more about the Bahá'i Faith:
www.bahai.org
www.bahai.us