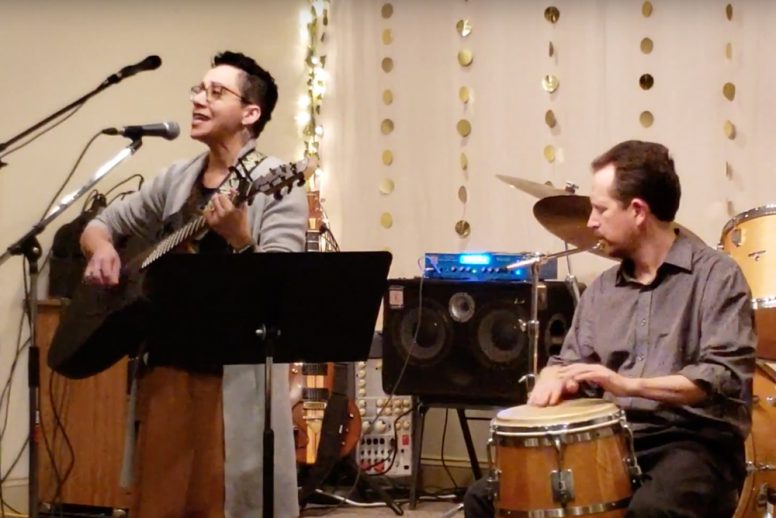 Friday Night Coffee House – October 26, 2018
October's Coffee House was full of special surprises and an abundance of talent! Wes Dyring was in town from the west coast, and played a few songs on viola accompanied by Mark Stone on the conga. Lesley-Anne Stone played some of her own compositions on guitar, backed up by Mark Stone on the conga drum. Mark then played a song on the kalimba. The evening finished with Paul Harrison & Friends (Paul, Yasinuri, Ron and Eddie) who played some old favorites. It was quite a musical feast! Thank you to the performers and to the guests for making the evening so special.
Enjoy the videos of a few of the performances below!
Wes Dyring on viola with Mark Stone on the conga drum performing "And I love her" by the Beatles
Lesley-Anne Stone with Mark Stone
Paul, Yasinuri, & Ron with Ed on vocals perform "Stand By Me" by Ben E. King