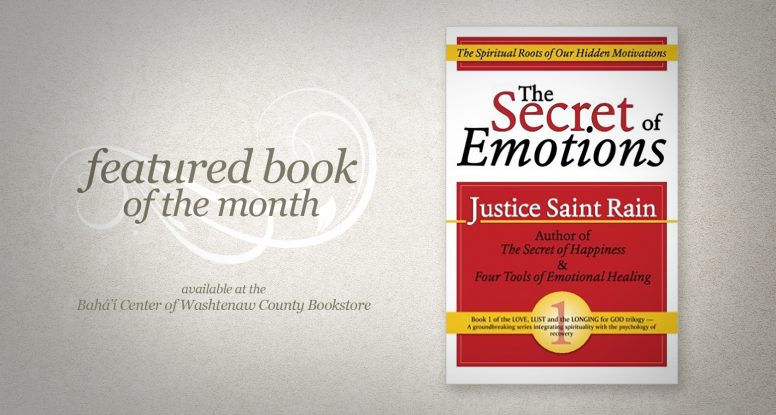 The Secret of Emotions by Justice Saint Rain
This book is the first of a trilogy of books that address human emotions through both a psychological and spiritual lens. It offers a synthesis of the two approaches that appears uniquely suited to Baha'is and others interested in improving their self-awareness and understanding, and exploring the role of emotions in human behavior and spiritual development.
There is a special focus on recovery issues, but the information presented appears to be of general use as well. The central premise of the book is that our emotions, our experience of virtues present or absent in our lives, and our longing for God are all linked, and emotions can speak to us about our spiritual experiences and needs if we learn how to interpret them.
From the book:
Our emotions tell us about the virtues we experience, and painful emotions tell us about the virtues that are missing in our lives. By developing our virtues, we can fill the spiritual holes in our lives and gain access to a whole range of spiritual sensations that are more rewarding than the physical sensations we pursued before.
Those familiar with psychology and human development will recognize basic tenets presented, but the addition of what appears a new and specialized spiritual component makes this small book a thought-provoking read. The author speaks to universal themes with an innovative approach that appears well-suited to Baha'is and others pursuing spiritual development. He also provides short introductions at the end of the book to the other two books in the series. There are several copies available in our Baha'i Center bookstore.

Available at the Bahá'í Center of Washtenaw County Bookstore