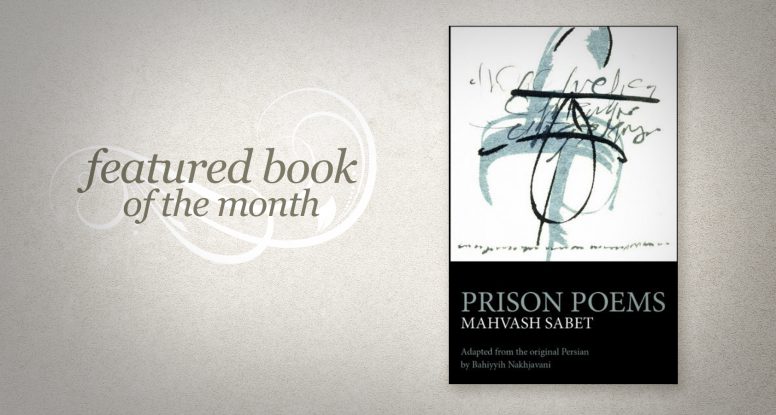 Prison Poems by Mahvash Sabet
Adapted from the original Persian by Bahiyyih Nakhjavani
Based on translations by Violette and Ali Nakhjavani
This book is a collection of poems written by Mahvash Sabet, a Bahá'í woman in Iran who served as secretary of the Yaran (the council responsible for directing Bahá'í affairs in Iran), and who was imprisoned in 2008. Held for two and a half years without a proper hearing, she and her fellow Yaran members were convicted and sentenced to twenty years imprisonment in 2010. Historical background of interest to the reader is provided in both the Foreword, by Mahnaz Parakand (one of four lawyers defending the Yaran), and in the Note on the Translations by Bahiyyih Nakhjavani.

The poems themselves are divided into several sections, and taken together provide a realistic and very emotional picture of the author's experiences in prison. Although their power appears to come from darkness at first reading, it quickly becomes obvious that the author's message continues to be one of hope, courage, and faith despite her circumstances. Poetry is always open to interpretation, but Mahvash Sabet , through these poems smuggled out of her prison, is seen clearly as a unique example of one woman with inspiring power and grace through her faith.
From "Always With Me":
You are with me
you are always with me
you are thriving in my heart, alive within me.

If I have not yet died here it is because
they cannot take from me what I shall never lose.
This book is a must-read for Bahá'ís with a poetic bent, but should be of interest those with less inclination to poetry as well. Find it in our Bahá'í Center bookstore.