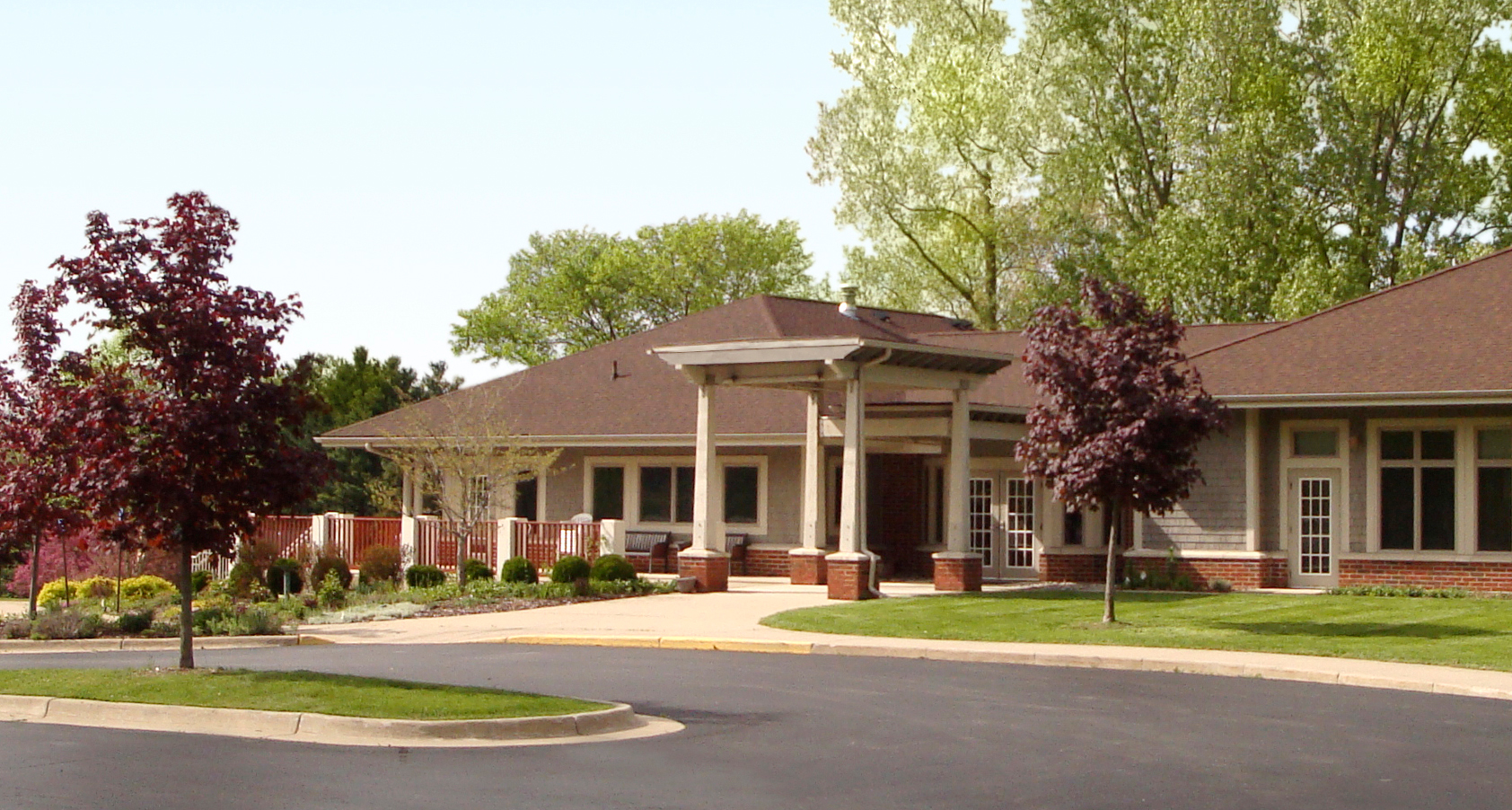 The Bahá'í Center of Washtenaw County is away from it all, yet near urban centers. Minutes from home, but far from the noise and hurry of city life, this facility offers a peaceful relaxed atmosphere, perfect for relieving stress, and creating the comfort needed for effective meetings, education and training programs and retreats. In summer, outdoor activities include quiet walks in the woods, informal picnic spots, playground and extra space for children's games.
Upper level facilities include:
Office
Kitchenette food service area
Meeting rooms (2 large and one small)
Bookstore
Restrooms
Lower level facilities include:
Kitchen
Dining area / multipurpose room
3 classrooms
Restrooms
The facility is ADA compliant and includes an elevator.
This is an alcohol-, smoke-, and politics-free environment. Parking is free and can accommodate 54 vehicles.
The Bahá'í's of Washtenaw County
Bahá'í's have lived in Washtenaw County for more than 100 years — we are your friends, neighbors and co-workers. A Bahá'í is a follower of Bahá'u'lláh (meaning the Glory of God), the Prophet-Founder of the Bahá'í Faith. This newest of the world's great religions is a little over 160 years old, yet it is the second most widespread after Christianity, and the fastest growing in several areas of the planet. Its followers represent every nationality, ethnic and religious background, and every color in the garden of humanity. Basic teachings are that there is only one God and all religion comes from this same source, that there is only one human family, and that peace is not only possible but inevitable.
Having this Center for fellowship, study and devotional gatherings has been a goal since the 1960's, when money was set aside for such an eventuality. A little over 10 years ago, the Bahá'í communities in Washtenaw County began working on a project to buy or build a center. A beautiful piece of wooded land, easily accessible but secluded, was donated to the working committee. Funds were raised from Bahá'í's in the area, across the United States and even around the world. Since only Bahá'í's have the bounty of contributing to the operating funds of the Faith, it took a while to reach the goals — the Center finally opened its doors on September 6, 2004.