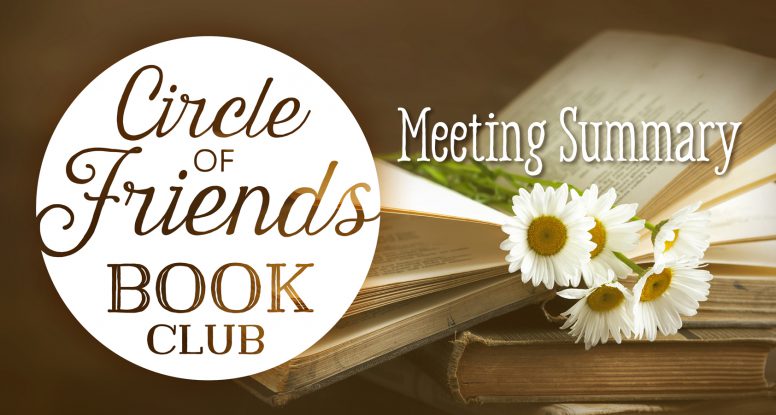 Circle of Friends Book Club meeting summary for January 2018
January 10, 2018
The theme for the January meeting was 'Multicultural'. Members brought four selections for discussion. The first of these was African America: Celebrating 400 Years of Achievement by Kenneth Estell. This book is a collection of over 500 biographical essays about African Americans and their accomplishments. The sheer number of entries showcases the wide range of contributions African Americans have made to our society. The book is organized by area of accomplishment, such as politics, performing arts, medicine, religion, literature, etc. Each entry includes biographical information and contributions made by the person, as well as vignettes giving important details to better understand their life and times. The book club member bringing this book to our attention chose to present on Dick Gregory, well-known comedian and activist. His biography included many other facets his life, such as his time as an entrepreneur and health educator/promoter.
The second selection was Homegoing by Yaa Gyasi. This book was selected as a community read for the Washtenaw Reads program, and the author will speak at Rackham auditorium on February 6. Homegoing is a novel about two African half-sisters in the eighteenth century and their descendants. One sister is kidnapped into slavery and sent to the United States, and one remains in Ghana. Alternating tales through the sisters and successive generations up to the present, the author paints a powerful picture of slavery and its costs.
The next book presented was Thinking Black: Some of the Nation's Best Black Columnists Speak Their Minds by Dewayne Wickham. This book contains a selection of essays by respected African American journalists about their individual perceptions and experiences dealing with black life and race in America. Issues such as identity, discrimination, and parenting are discussed with honesty and open candor. The different voices and issues presented provide an authentic mix of individuals grappling with race issues in America, and an idea of the wide variety in black life.
The last book discussed was a novel by Anne Hillerman: The Song of the Lion. Ms. Hillerman has written two previous novels, and all three of her books continue the series of Native American books begun by her father, Tony Hillerman. She writes about several characters her father originated, but has shifted the main focus to a female detective named Bernadette Manuelito, who is married to a detective featured prominently in her father's books. This book is notable not only for its mystery and characters, but also for its portrayal of Native American culture. Although neither Tony nor Anne Hillerman is of Native descent, they both are well-acquainted with the American Southwest and its blend of cultures, and have been lauded by the Navajo nation for their books.