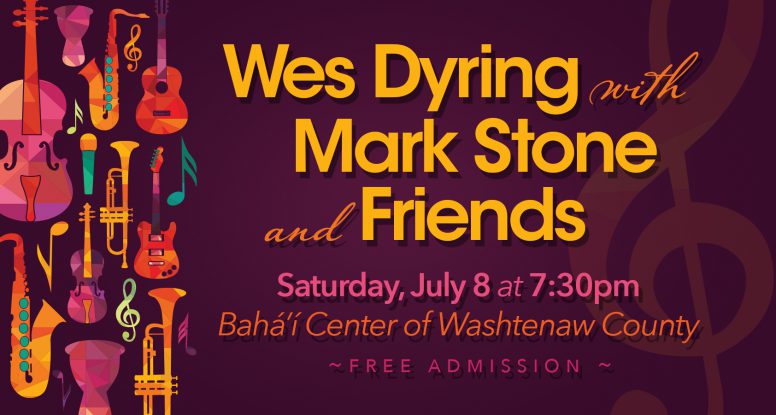 Wes Dyring with Mark Stone and Friends
Violist/violinist/arranger Wes Dyring, violist with the multi Grammy-winning Seattle Symphony, returns to the Ann Arbor area and his home state of Michigan with a fascinatingly diverse program, including Schumann's delightful Fairy Tales, Ravel's indolent Habanera and the inspiring Meditation from Thaïs by Massenet. Leading world multi-percussionist and composer Mark Stone will also join in with a set of his own compositions—a unique synthesis of multiple world traditions—as well as on Wes' innovative and captivating arrangements of authentic Latin music.
Assisting Wes and Mark are guest artists Bob Schneeweis, piano; Marcia Hilden Anderson, clarinet; Matt Dufresne, saxes; Miles Brown, bass; and Dan Piccolo and Alex Dyring, percussion.
Hear music of Wes Dyring at dyringmusic.com and Mark Stone at markstonepercussion.com.
Join us for this special, not-to-be-missed event! Admission is FREE. Refreshments will be served after the program.