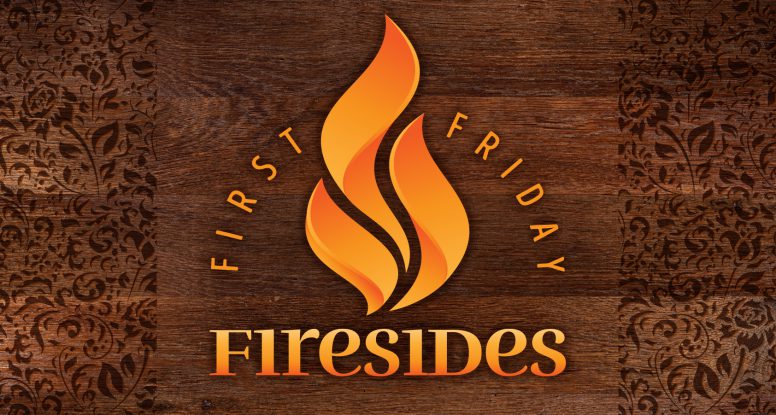 First Friday Fireside ~ A Spiritual Perspective on Gentrification
Gentrification: A Spiritual Perspective
by Celia Tafatia-Yomba
Changes within a community can have an impact. Some of them are great while others require refinement. Nearly 20% of neighborhoods with lower incomes and home values have experienced gentrification since 2000. In this event, a presentation will be held with the purpose of understanding the history of gentrification, followed with conversations on how we can help refine our urban communities.
Join us in this gathering and contribute to what you imagine for your community.
~~~~~
Friday, June 7th 2019 at the Bahá'í Center of Washtenaw County
Doors open at 7pm program, begins at 7:30.
Refreshments will be served.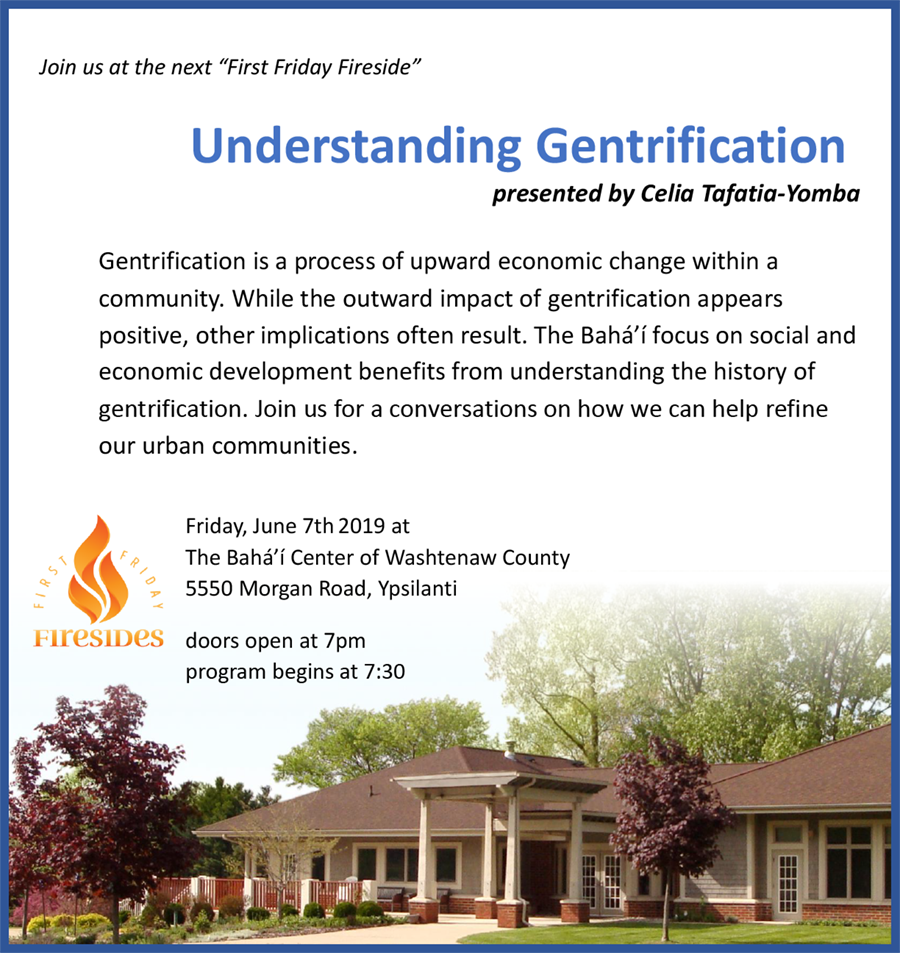 Firesides are informal presentations and discussions about religion, society and the Bahá'í Faith.